rain & pain
Tuesday, September 18, 2007 at 8:08 AM
I'm sitting on my computer chair, my body facing away from the computer screen at a 90 degree angle, and my arms reaching back towards the keyboard in order to type, all of this to accomadate my left knee which is propped up on another chair under an ice pack...
I'm not too comfortable at this moment, but that's ok. You see, a few of us photographers are playing a little "game" with our Nike Plus running systems.
Fred Egan
, photographer extraordinaire, created this crazy Nike challenge. The first person to run 30 miles wins. I joined. Fully expecting NOT to win, but just for the fun of it.
We're only 2 days in, I've clocked just over 6 miles, but some participants have 11+ miles already! Sheesh! Well YESTERDAY is what I've been DYING to blog about. Absolutely beautiful. So I set out on my run about 4:00pm and five minutes in, it starts to sprinkle. Gorgeous. I love rain. I've expressed my love of rain before and I could do it for hours more! I love it. I love everything about it. So I'm feeling pretty good in this moment. Skip to about a mile later, this sprinkle has turned into a literal DOWNPOUR. I have never, ever, and I am not exaggerating, ever been outside when the rain has rained this hard. The rain HURT my face, but I was loving it. I felt on top of the world. I ran my farthest distance to date, over 3.5 miles. I felt wonderful, but looked like a trainwreck. I arrived home soaking wet, make-up running, smiling in spite of myself and jumped into the kitchen, sharing my victory.

Then I made my way to the mirror. Scaryyyy! I had to take a picture; because that's just my sense of humor! I love it. That's the nice thing about running more. I truly lose my sense of "pride" in appearance almost. Yeah, I'm sweaty, yeah, I'm breathing heavy, Yeah, my hair is frizzy: who cares!
Skip topics now, I just wanted to blog a little about my brother's 16th Birthday this weekend. (He turns 16 tomorrow! Happy Birthday Brandon!) He had a bunch of friends over to celebrate, and then the night after we had our family over for a great dinner.
I just LOVE this reaction when my brother finds out he's having 13 girlfriends this year. Classic.
And some fancier details from the night of our family birthday for him: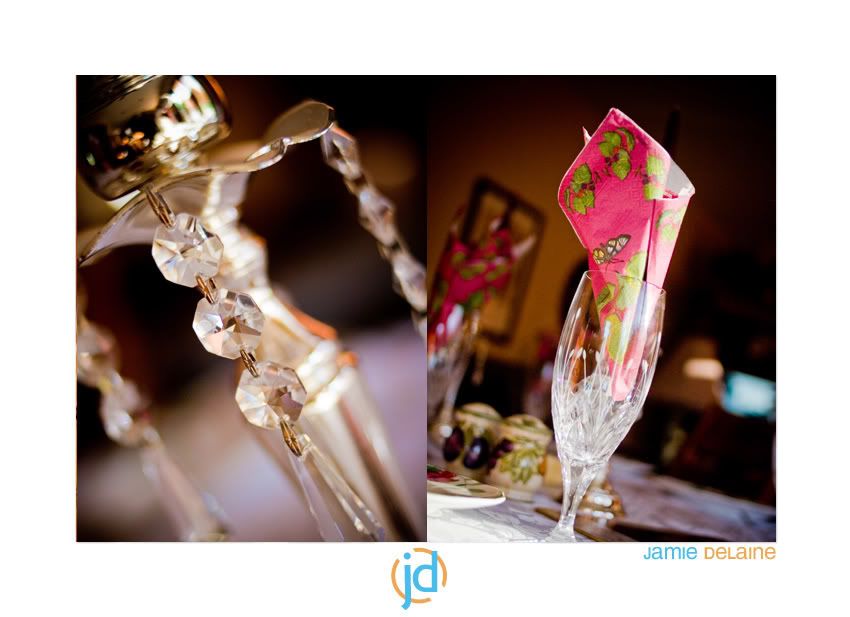 As I was walking around shooting pictures both of these nights, I threw on my shootsac just because I love it SO much! I've only been able to use it for one session but its absolutely fantastic. It's totally changed the way I shoot and the way I change lenses. If you don't have one; fix that.
Labels: personal