oh, how i love autumn!
Monday, September 24, 2007 at 3:40 PM
"No spring nor summer beauty hath such grace
as I have seen in one autumnal face" - John Donne
I just ADORE autumn!! It's my favourite season of the year, by far, which isn't hard to imagine, seen as some of my favourite things are: coffee, ugg boots, books, rain, sweaters and tea. Not exactly items I associate with sunshine-y weather. The air is just so crisp and fresh right now, it's just absolutely wonderful. I love Autumn in BC: just the perfect amount of rain and fresh air.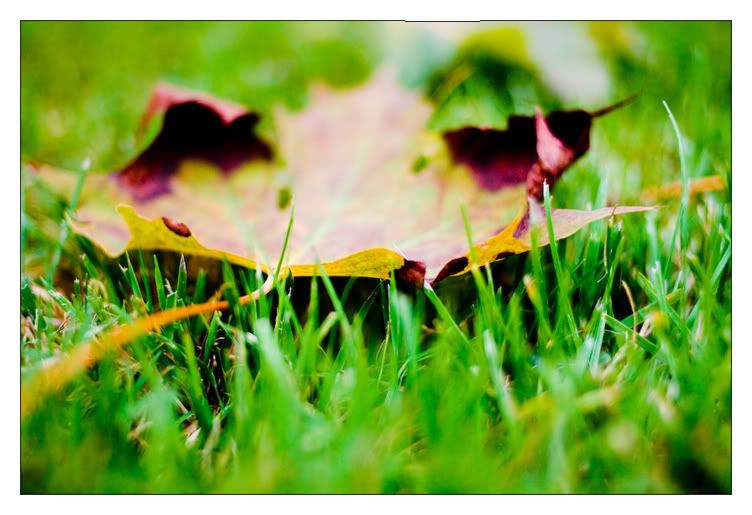 The past week I've been immensely enjoying the blog of
The Image is Found
, a husband and wife team of photographers from South California. They are on a trip right now from Edmonton to Vancouver, and have been posting some amazing pictures of our province through the Rocky Mountains. Definitely worth a look!
Y'know the 30 mile race I was talking about? It's officially over. Wow, that went quick! There are some serious runners in this group, lemme tell ya. Some of them went from running 0 miles a week, to complete 30+ within the five or six days.
Sean McLellan
was the overall winner, finishing his 30 miles in just over four days. Uh, WOW! I was sitting at 9.5 miles, including the last day of running that didn't get tallied because he had already finished. Sean, your $10 iTunes gift certificate is in your mailbox!
Labels: personal